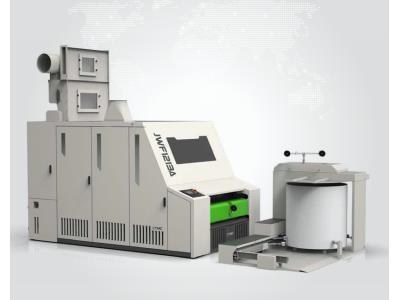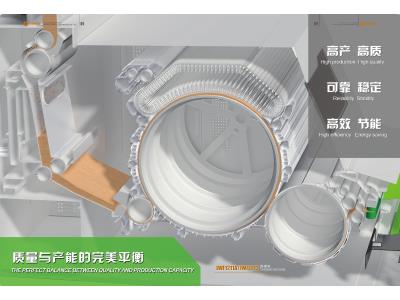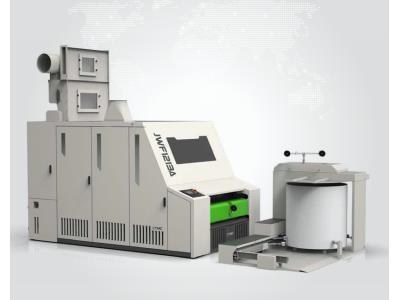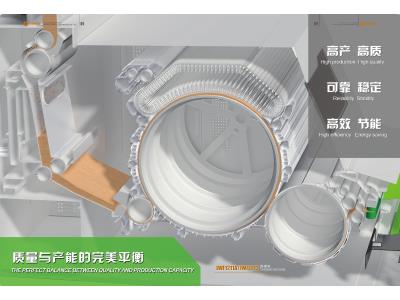 CARDING MACHINE
Manufacturer

CCCME Member

Recommended by CCCME
Product Details

Company Profile
arding system with high production and efficiency stable and reliable quality gurantee new type of licker-in carding system dust filtering system modular design-easy operation and maintenance new type mixed loop auto-leveller system new type detecting and protecting system sliver-cutting without particular 6-points gauge and new type of cross apron
JWF1213A, which is a new product leads textile industrial structure adjustment and product upgrading has the characteristics of high yield, high efficiency, high quality and energy saving. A new generation of JWF1213A makes some creative innovation design, under the basis of widely accepted series of high production carding machine. The 1300 mm width design, cylinder, doffer and flat system was carried out on the key components, has a leading textile industry structure adjustment, product upgrade of new products. It has fully independent intellectual property rights and a number of innovative technologies, has authorized 13 patents for inventions and utility models. Also, it has adopted 12 patents owned by enterprises and the total number of its own patents has reached more than 30.Up to now, Qingdao Hongda has become a unique international carding manufacturer that can produce all series with the width of 1 meter, 1.3 meters and 1.5 meters, which can meet the needs of users for different types of spinning.
Specifications:
1.The working width is 1300 mm. Carding angle is 250°.Carding length is 2.8 meters. Carding area is 1.5 times compared with traditional carding machine, which can improve the carding quality and production.
2.Mono-block casting iron cylinder, doffer and side wall ensures good stability and low thermal expansion coefficient. Ensuring the stable gauge and airflow with high speed and high production, ensuring stable quality index in long term.
3.Equiped with advanced feeding, opening and carding. Optimized whole machine transfer and airflow control. Good effect of opening, carding and removing. It ensures high sliver quality index.
4.The optimized dropping cotton quality and the distribution of the cotton at each cotton point, keep dropping cotton with high quality, realizing high quality and high production, improving economic efficiency with lower dropping cotton rate.
5.New type of driving system: Cylinder is driven by vector motor which ensures flexible adjustment. The big calender is driven by independent vector motor. It greatly increases the speed of the carding machine, and ensures high quality.
6.New type of rotary flat and cleaning system: Both rotary flat and brush roller are driven by independent vector motor. It's convenient to adjust the speed of rotary flat and brush roller according to the technique requirements to ensure the quality of main carding area and the deep cleaning of rotary flat.
7.The new dust-filtering system adopts the streamline structure and new sealing structure, which realizes better cleaning effect, reduces the production safe pressure to -700 Pa and extends cleaning cycle with less energy.
8.Modular design: Duplex stationary flats, web cleaners and cover plates adopt modular design, which realizes flexible replacement to meet different technical requirements, good adaptability for products.
9.Trinity new mixed loop auto-leveller, with detecting chute pressure, batt thickness and sliver thickness, realizes integrated control and effectively reduces uneven weight and weight vibration.
10.New three roller, big calender and detection mechanism ensures stable high-speed delivery. More accurate of the front-end cotton weight detection, and more precise of the closed-loop control in long term of sliver weight.