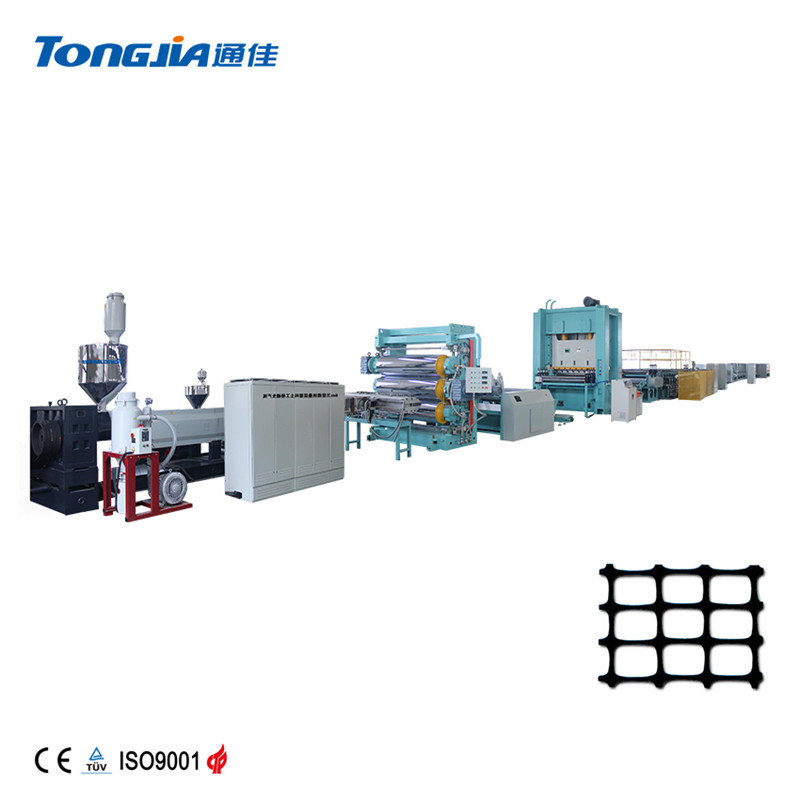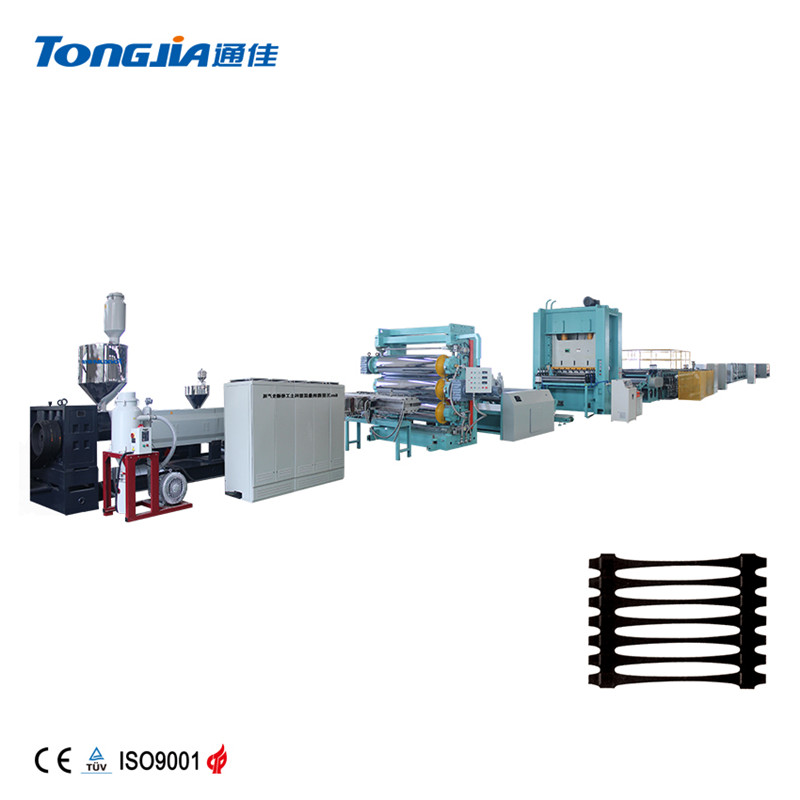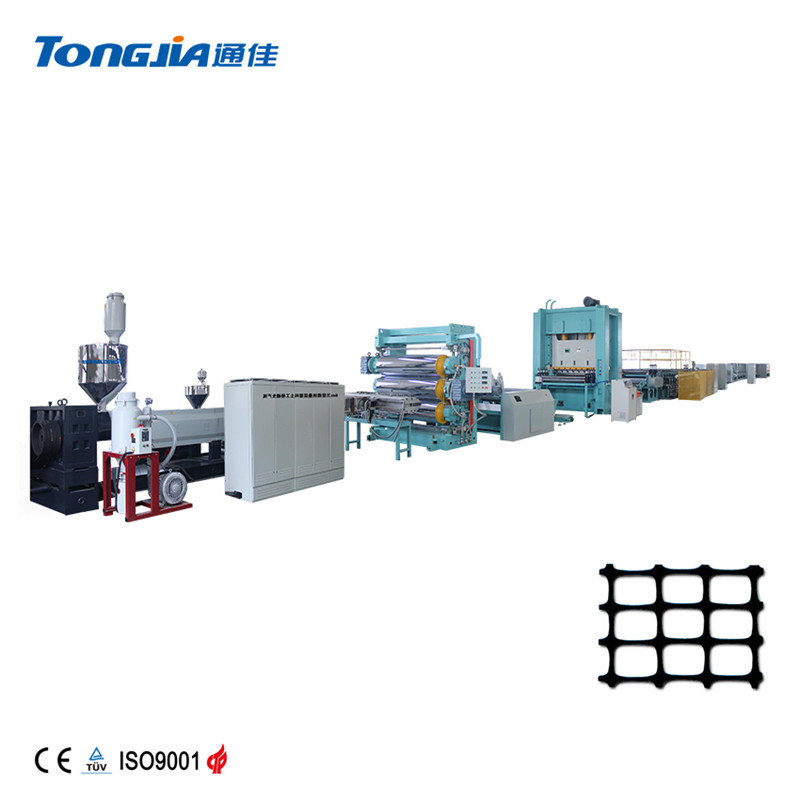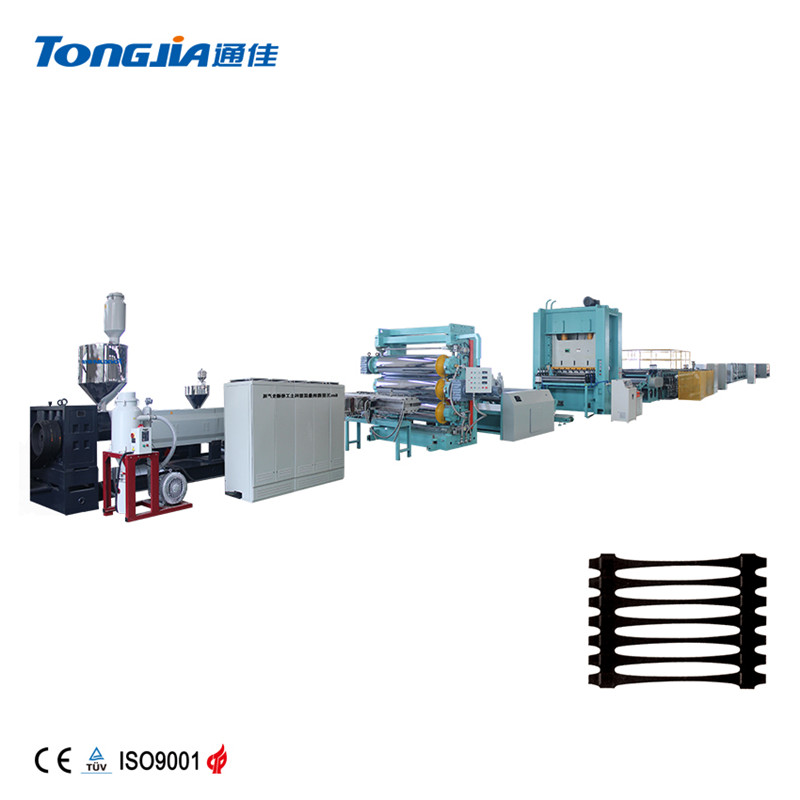 New High-speed Plastic Biaxial Stretching Geogrid Production Line
Trading Company,Manufacturer,Scientific Researcher

CCCME Member

Recommended by CCCME
Product Details

Company Profile
New High-speed Plastic Biaxial Stretching Geogrid Production Line
A new type of polymer geosynthetic material-plastic geogrid, also known as: mining support mesh equipment, mining double-pull double anti-mesh equipment, because of its unique physical structure, it has high strength, good dimensional stability and resistance The excellent properties of corrosion and anti-aging have been widely used in engineering fields such as water conservancy, highway, railway, airport, coal mine and so on.
In the production process, adding plastic antistatic agent and flame retardant masterbatch can also produce double-pull double-anti-plastic plastic mesh material for mining. It is widely used in underground working places such as mine roofs and guardrails. replacement product.
Model

JG-TGSG4000

JG-TGSG5000

JG-TGSG6000

Extruder

Φ150/33

Φ160/33

Φ180/33

Screw dia.

mm

Φ150

Φ160

Φ180

Width of die head

mm

1450

1750

2200

Punching pressure

KN

1100

1600

1600

Width of single-direction product

mm

1200

1500

2000

Spec. of single-direction product

KN/m

25-150

Width of double-direction product

mm

4000

5000

6000

Spec. of double-direction product

KN/m

15-15,20-20,30-30,40-40,45-45

Dimensions(L*W*H)(approx)

m

90×12×4.8

92×13×5

110×15×5.2
Applications of the product
◆ Suitable for strengthening roadbeds of expressways, municipal roads, railways, and airstrips.
◆ Suitable for the reinforcement engineering of reinforced earth retaining walls along the roads, railways and rivers.
◆ For dam reinforcement of rivers and dams.
◆ Suitable for fences in orchards, vegetable fields, livestock, construction sites, etc. Safe and convenient to use, and conducive to disassembly and assembly, beautiful appearance.