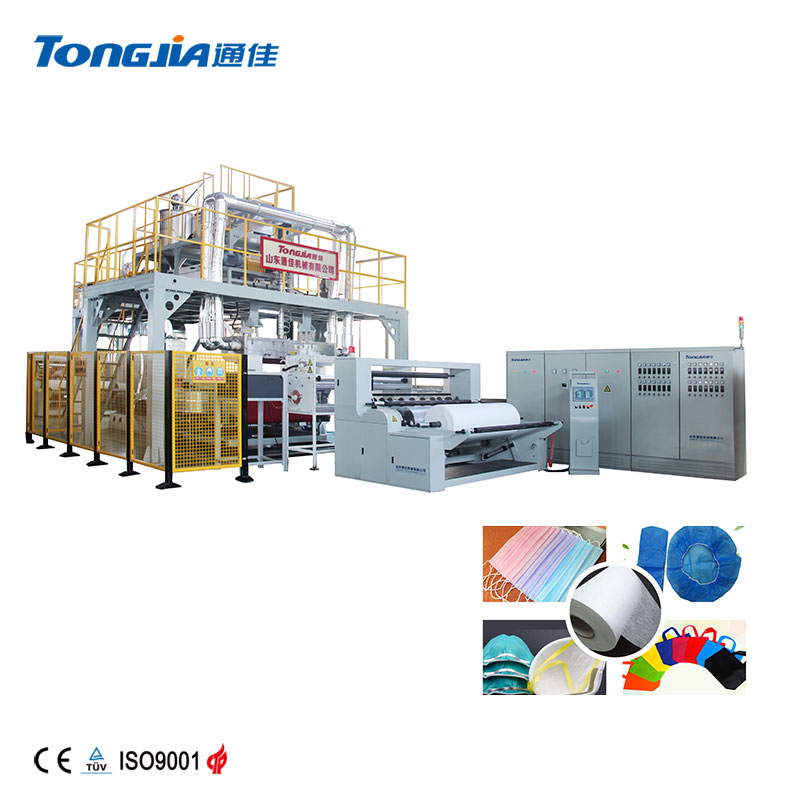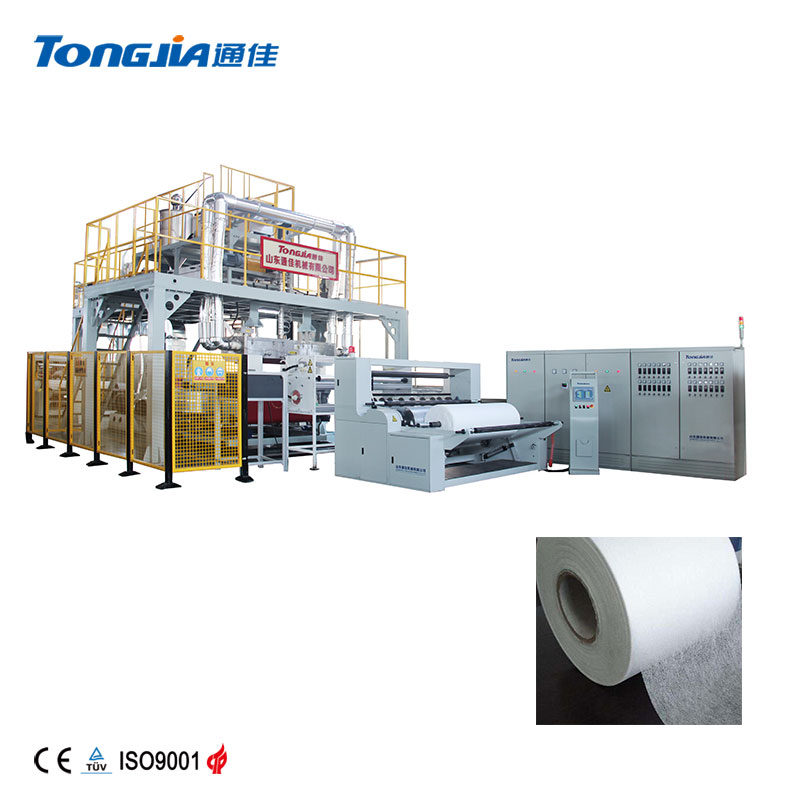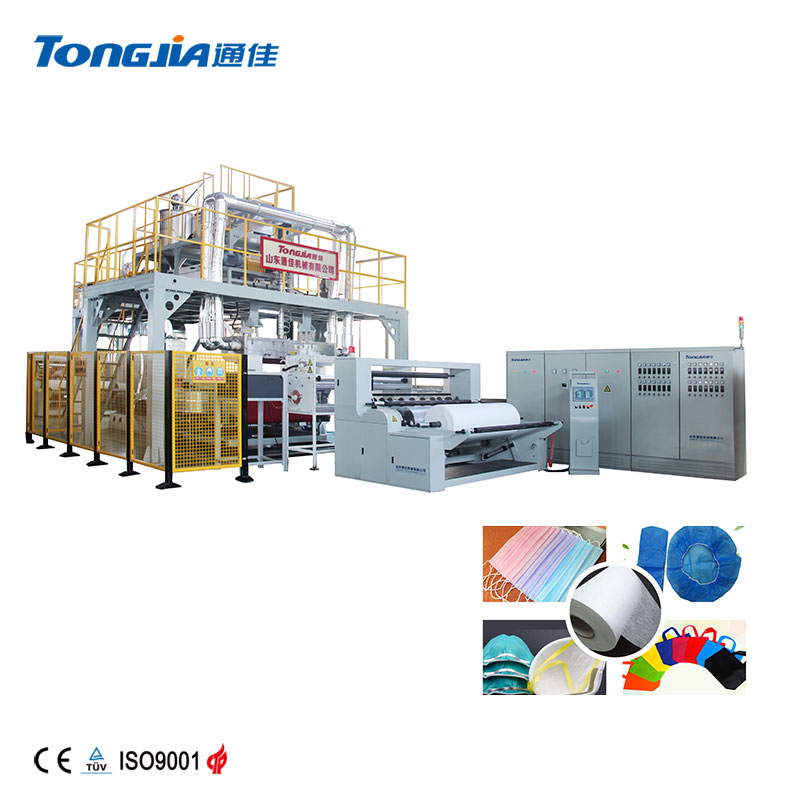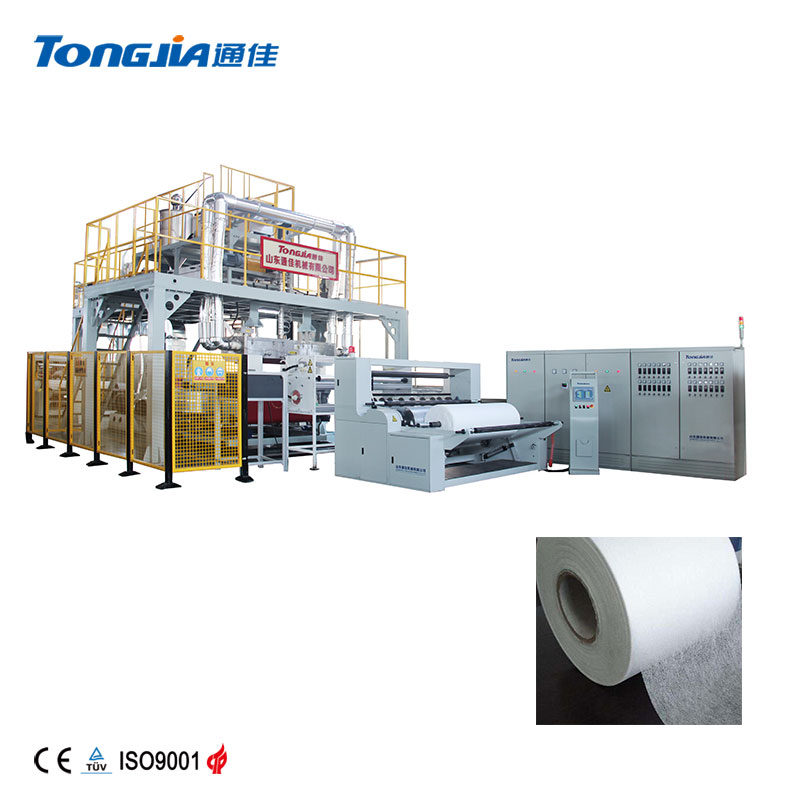 JG-RPB1600PP meltblown non-woven production line
Trading Company,Manufacturer,Scientific Researcher

CCCME Member

Recommended by CCCME
Product Details

Company Profile
JG-RPB1600PP meltblown non-woven production line
The PP melt-blown non-woven production line is stable and reliable, and the produced melt-blown non-woven fabric is evenly laid and has good air permeability; it is widely used in medical and health materials such as protective masks, air conditioners and automobile air filters, water purifier filters, and one-time cleaning Supplies and many other fields.
| | | | | |
| --- | --- | --- | --- | --- |
| Model | | JG-RPB1600M | JG-RPB2400M | JG-RPB3200M |
| Width | M | 1.6 | 2.4 | 3.2 |
| Gram range | G/M2 | 16-200 | 16-200 | 16-200 |
| Production capacity | Ton | 1.6-2 | 2.5-3 | 3-4 |
| Speed | m/min | <50 | <50 | <50 |
| Power consumption | °/Ton | 3000 -3800 | 3000-4000 | 3200-4200 |
| Dimensions(app.) | M | 20×6×6 | 22×8×6 | 25×8×6 |
Features and uses of meltblown non-woven fabric
Meltblown non-woven fabrics have many obvious advantages such as high filtration efficiency, low resistance, softness, and the ability of the network to self-bond and adhere. Therefore, they are widely used in various countries, and their main uses are intermediate and sub-efficient filtration, including air filtration. , Acid-breaking liquid filtration, food sanitary filtration, industrial dust mask making, etc. In addition, it can also be used for medical and sanitary supplies, industrial precision wipes, warm materials, oil-absorbing materials, battery separators, imitation leather base cloths, etc.
Five common application areas of meltblown nonwovens
(1) Applications in the field of air purification: for air purifiers, as air filter elements, and for air filtration with larger flow rates. It has the advantages of small resistance, high strength, excellent acid and alkali resistance, corrosion resistance, stable efficiency, long service life and low price.
(2) Applications in the medical and health field: The dust-proof mouth made of melt-blown cloth has low breathing resistance, does not suffocate, and has a dust-proof efficiency of more than 95%. It is widely used in hospitals, food processing, mining and other work that needs dust-proof and anti-bacterial Field, etc.
(3) Liquid filter material and battery separator: reduce the cost of the battery, simplify the process, and greatly reduce the battery weight and volume.
(4) Oil-absorbing materials and industrial wipes: Various oil-absorbing materials made of polypropylene meltblown cloth are widely used in environmental protection projects and oil-water separation projects. In addition, they can be used as clean materials for oil and dust in industrial production. These applications make full use of the characteristics of polypropylene itself and the adsorption of ultrafine fibers produced by meltblown.
(5) Thermal insulation material: The average diameter of melt-blown ultrafine fibers is between 0.5 and 5 nm, and the specific surface area is large. A large number of fine pores are formed in the cloth, and the porosity is high. A large amount of air is stored in this structure, which can effectively prevent heat loss and has excellent thermal insulation properties. It is widely used in the production of clothing and various thermal insulation materials. Such as leather jackets, ski shirts, winter clothing, cotton cloth, etc., has the advantages of light weight, warmth, non-absorbing moisture, good breathability, not mildew.