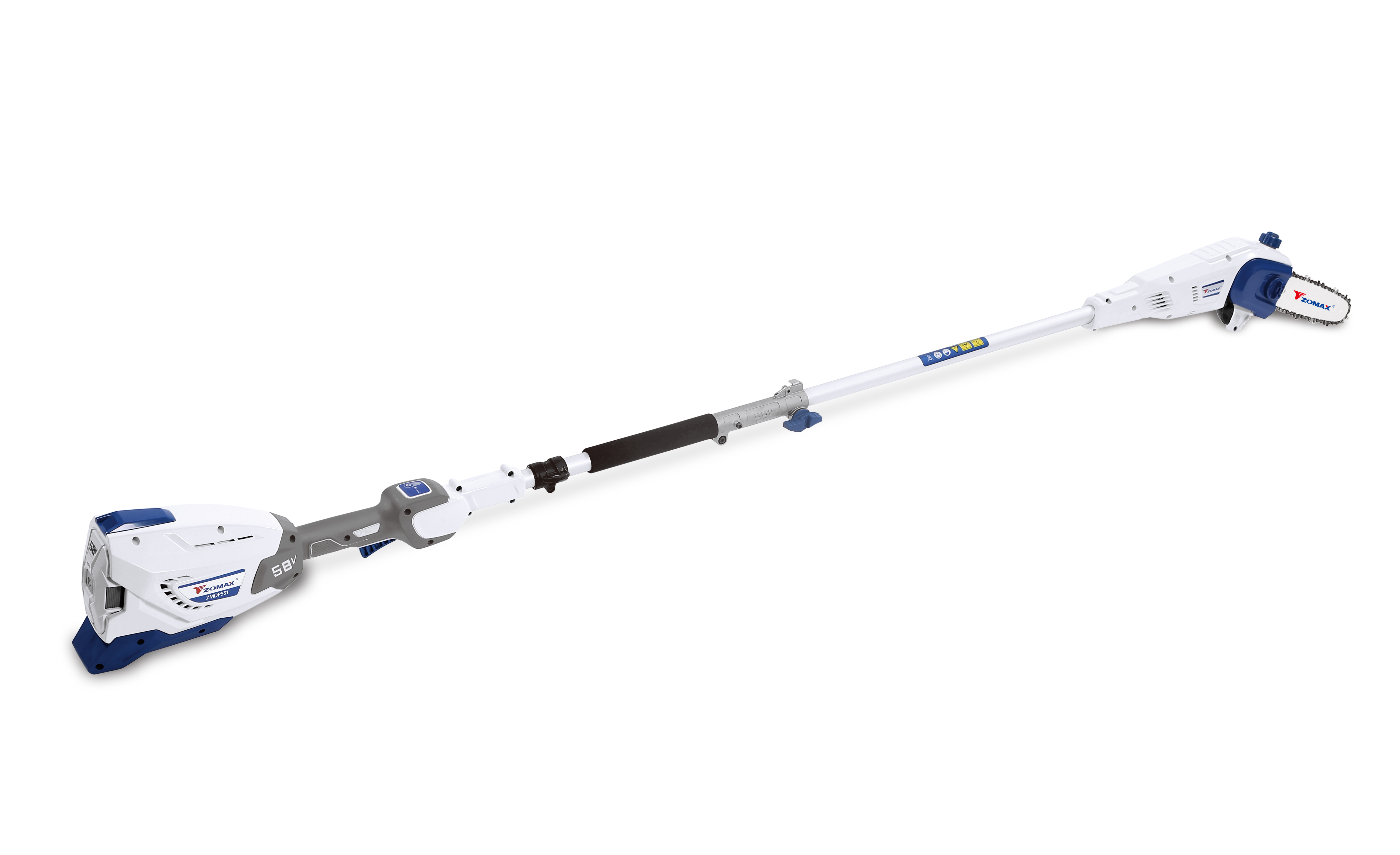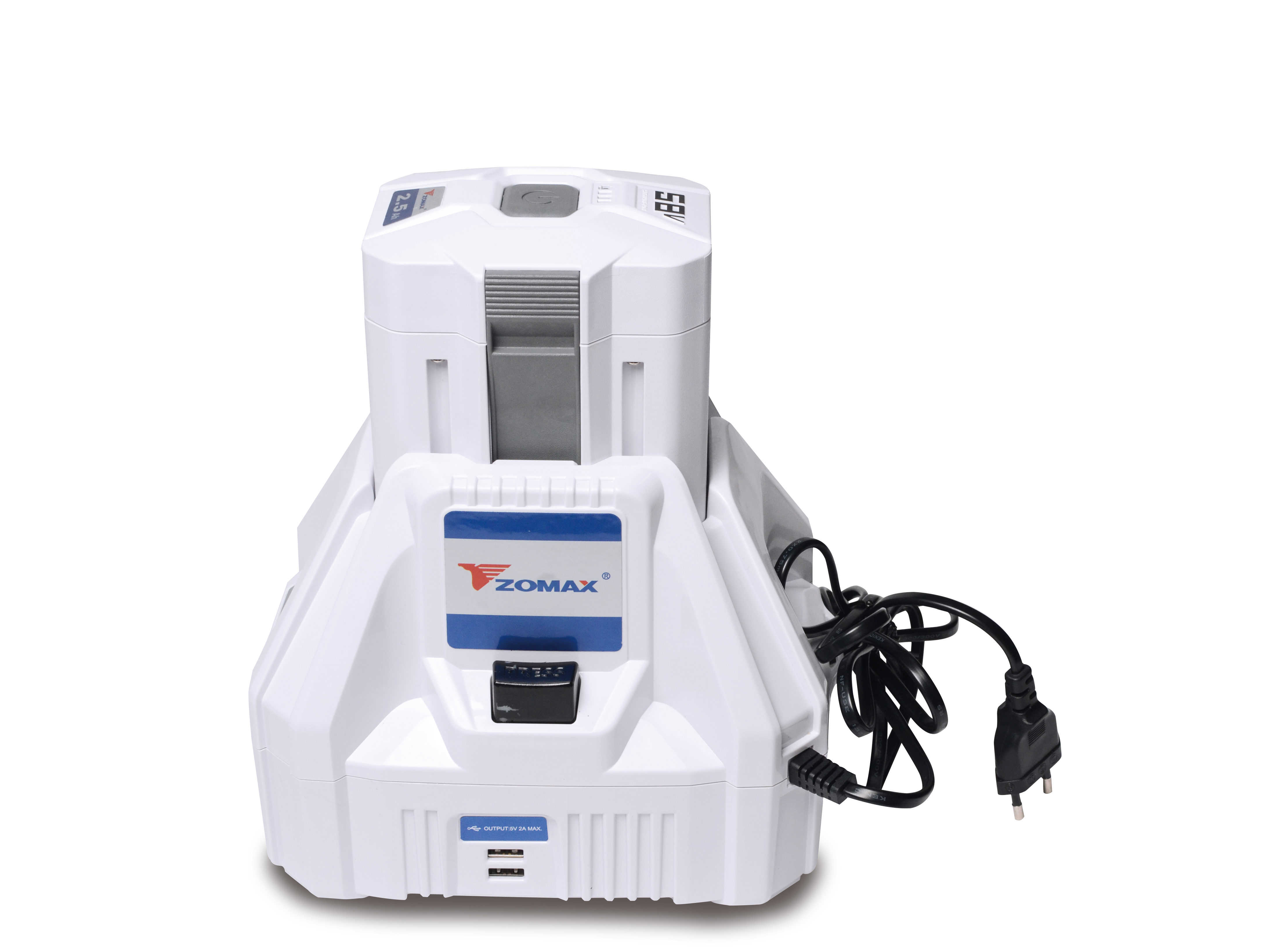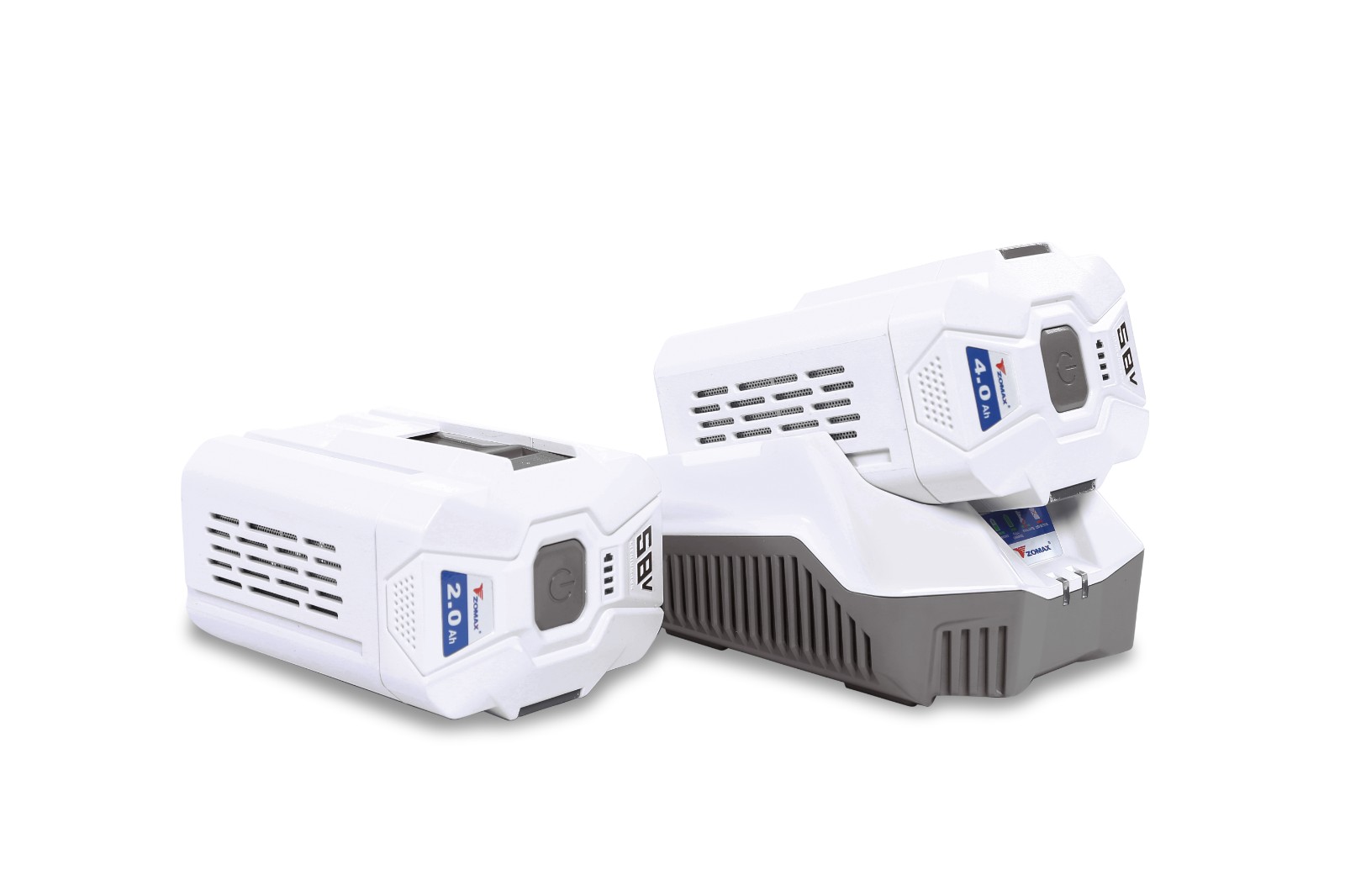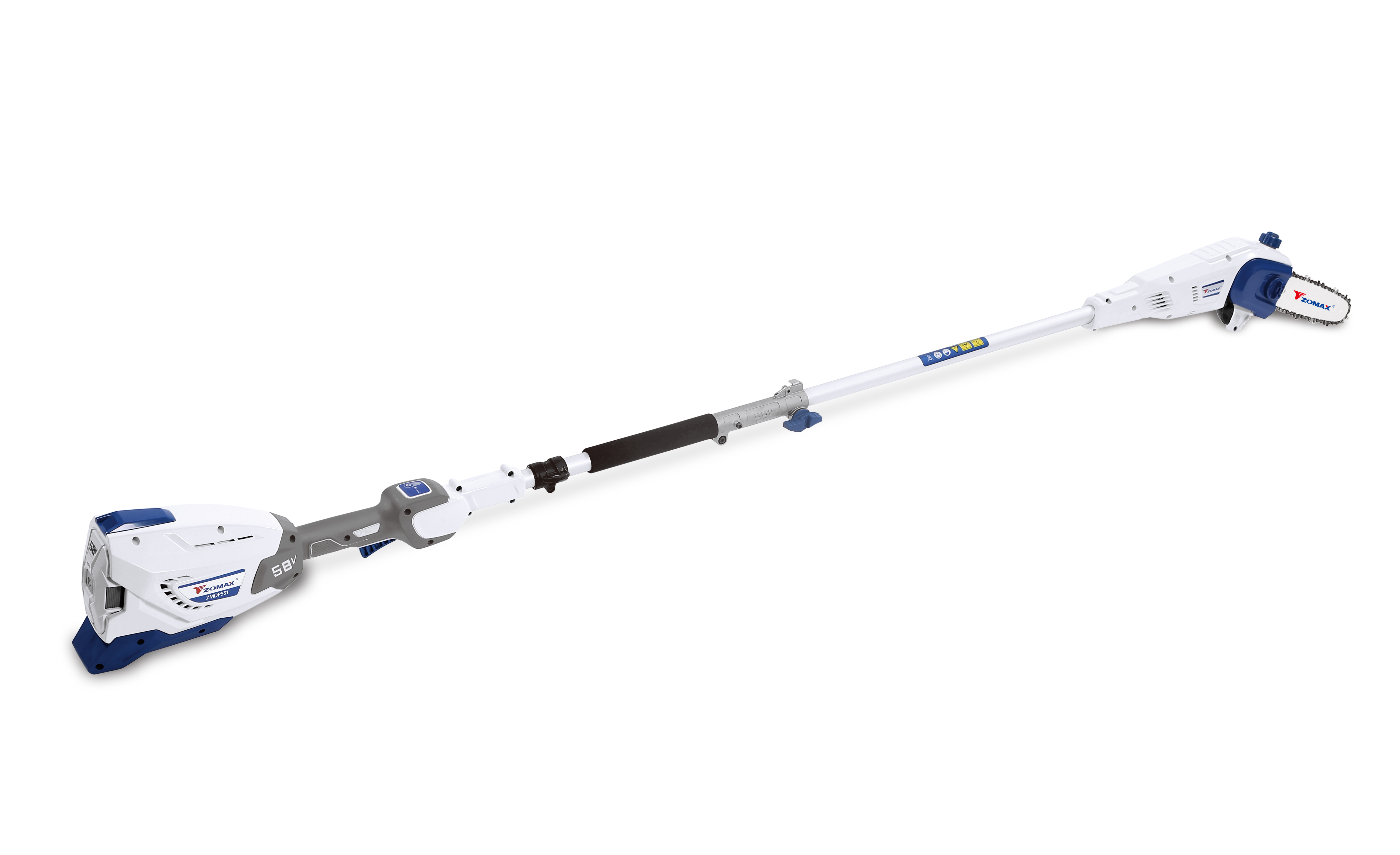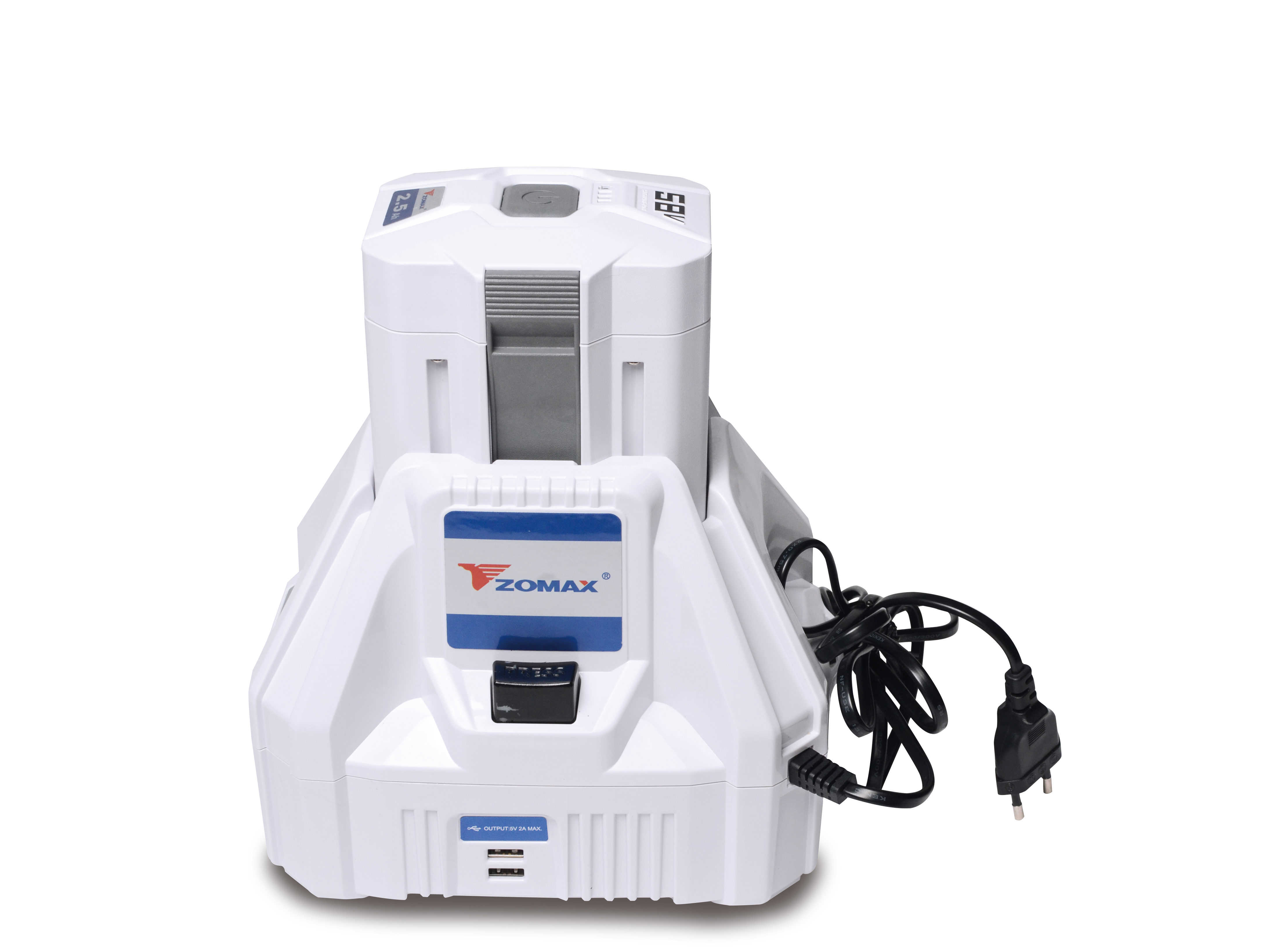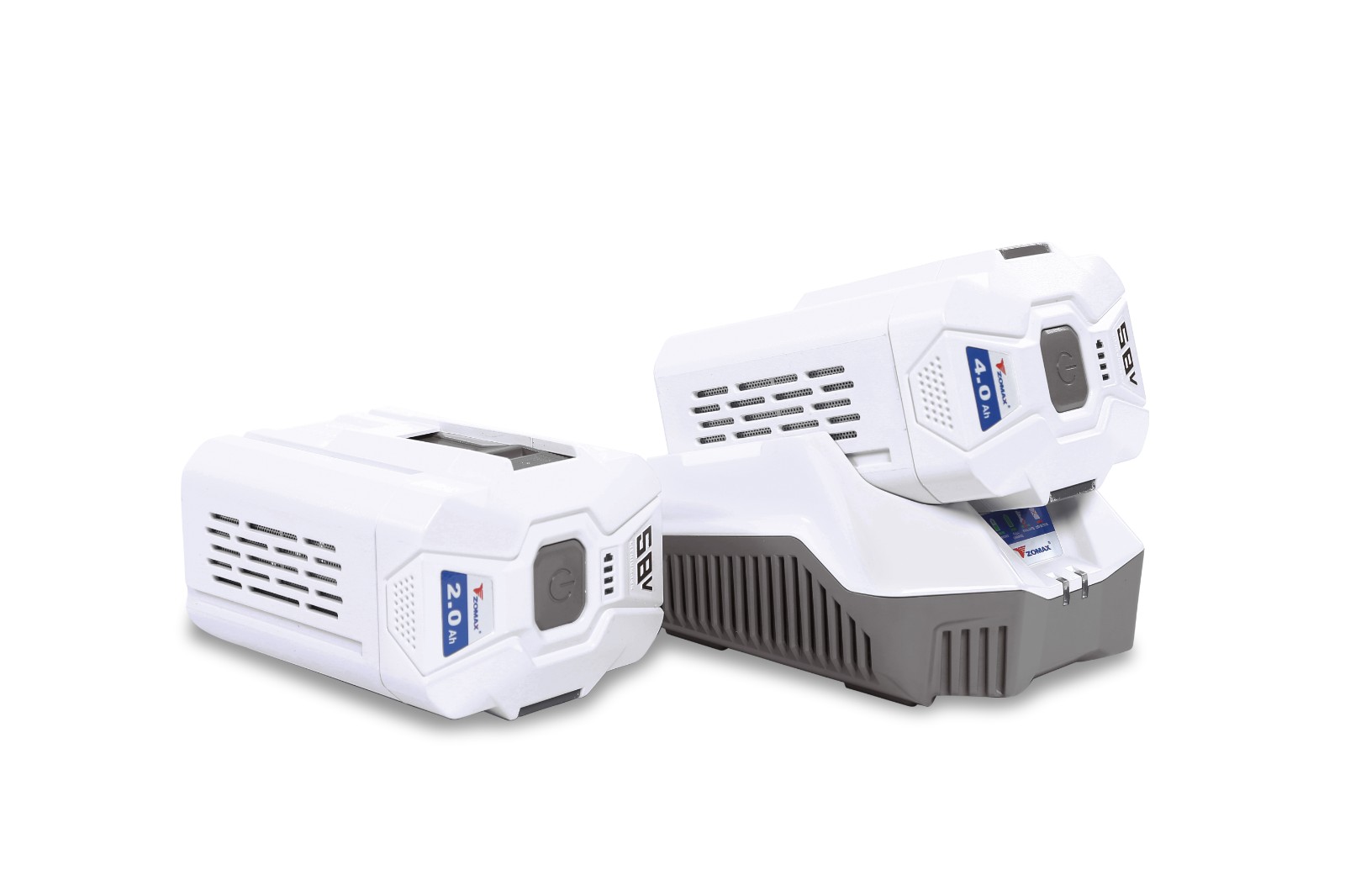 ZOMAX ZMDP551 58V CORDLESS POLE SAW
Manufacturer

CCCME Member

Recommended by CCCME
Product Details

Company Profile
ZOMAX cordless pole saw is a powerful tool for property maintenance, orchards and tree care operation. Both agile and easy to handle, it is the perfect tool for those tougher pruning tasks. It's 2.8m length pole can help reach up to 4.0m height.
ZOMAX ZMDP551 58V CORDLESS POLE SAW
Motor type: PMDC(2-brush)
Power: 0.75kw
No-loading run time: Max.50 min.
Cuts per battery charge: 80(10cm*10cm.)
Chain linear velocity: 5m/s
Pole length: 9'/2.8m
Approximate reach: 13'-15'/4m
Recommended bar length: 8" - 10"
Oil tank volume: 80ml
Weight(tool only): 5.4kgs/12lbs