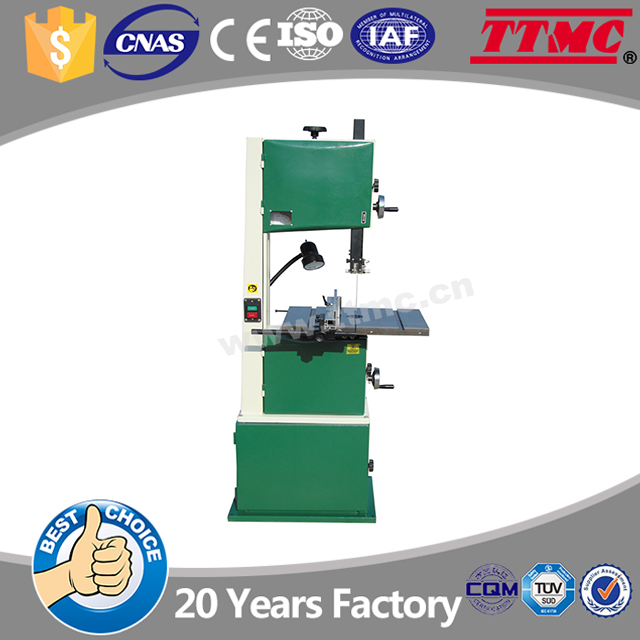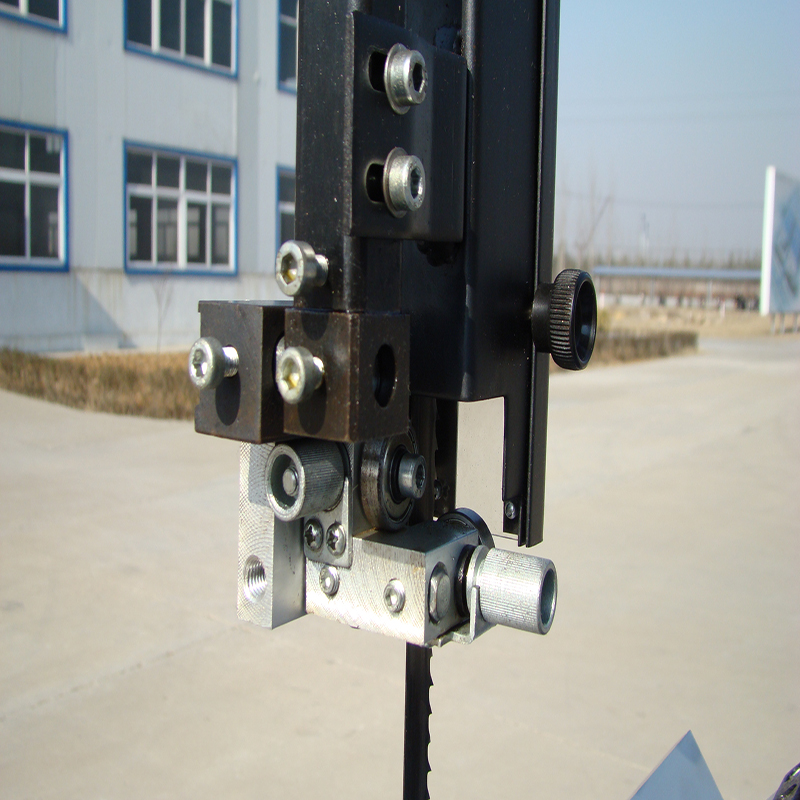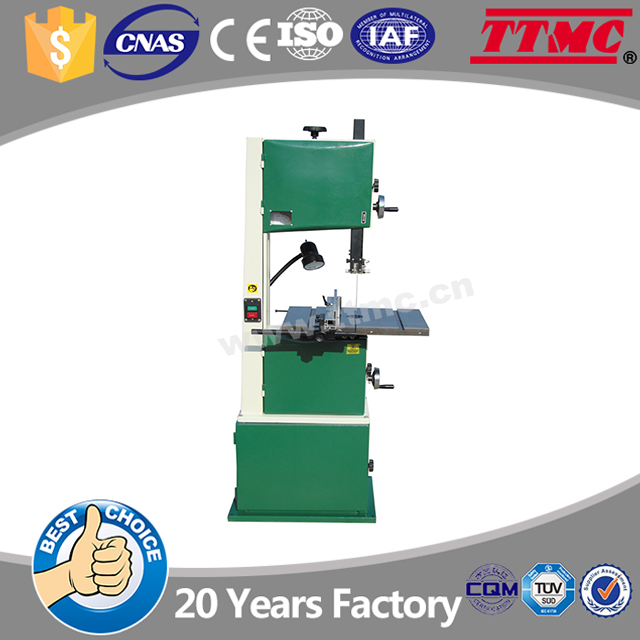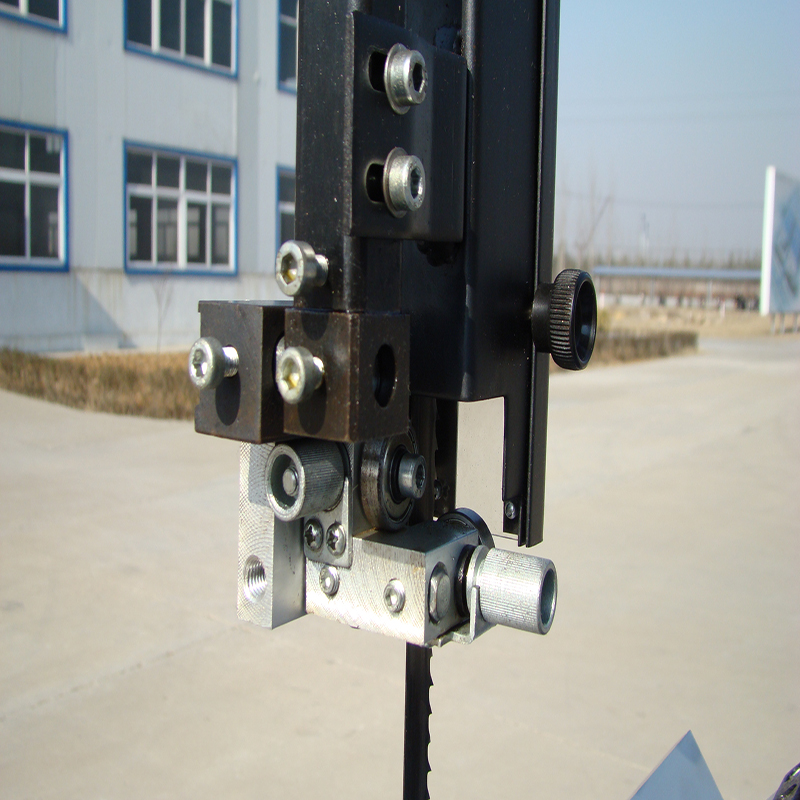 Wood cutting band saw
Manufacturer

CCCME Member

Recommended by CCCME
Product Details

Company Profile
Wood cutting band saw
Features:
1. The precision wood cutting bandsaw is a vertical type.
2. 330mm Re-Saw capacity: Largest re-saw capacity for slicing veneers, book matched projects and lumber sizing.
3. Quick release blade tension:Quickly release the blade tension when changing blades or when machine is off, increasing blade life
4. 406x546mm work table: Large work space for your material
5. Edge facing thrust bearings: Extends blade life and improves stability
6. 2 Speeds 440/900 m/min: Allows cutting of non-ferrous materials
7. Hinged blade guide with sight window: Easy access blade changes and workpiece visibility
8. 99mm dust port: Attach your dust collection system for a cleaner work environment
9. Blade tension window: Check your blade tension without opening the door
10. Heavy duty fence with drift adjustment: Blade drift in your workpiece can be easily adjusted. The fence can be mounted right or left of the blade; includes re-saw bar.
11. The saw blade of the woodcutting bandsaw has a fine-tuning guide bearing to ensure the cutting precision.
12. There is a wheel gear and toothed ring under the large working table which facilitates the rotation. The wood cutting bandsaw is equipped with a movable guide rail on the working table.
13. The wood cutting band saw can be combined with a dust collection device whose bore diameter is 99MM so it can maintain a clean environment.
Specification:
Item No.

571006

Model

TBS-356

Cutting capacity

Height

330 mm

Width

346 mm

Blade

Width

3-19 mm

Length

2819 mm

Table

Size

406x546 mm

Left tilt

10°

Right tilt

45°

Groove "T" slot

(2)10x19 mm

Height to floor

1005 mm

Motor

Amps

14/7 A

Horsepower

1.1kW/1.5HP

Speed capacity

2

Speed range

380/800 m/min

Overall

Height

1850 mm

Width

762 mm

Depth

35 mm

Net weight

114 kg

Packing size

139x48x60 cm
Standard accessories:
N
Optional accessories:
T slot Miter Gauge
Table Inserts