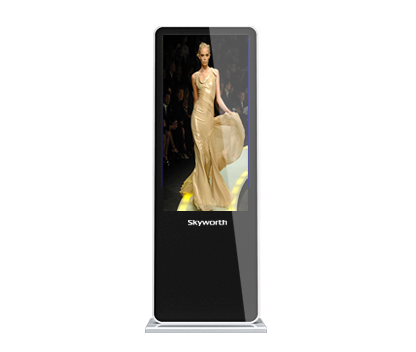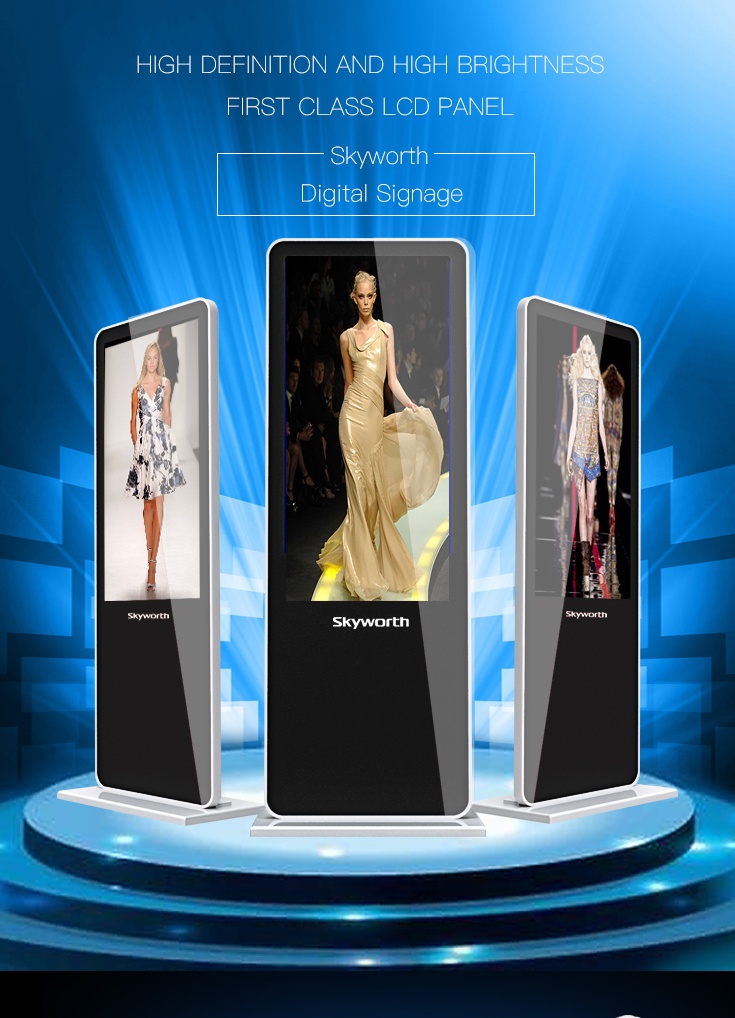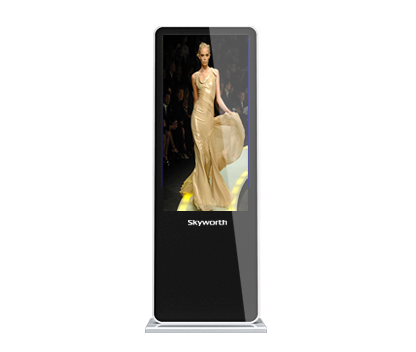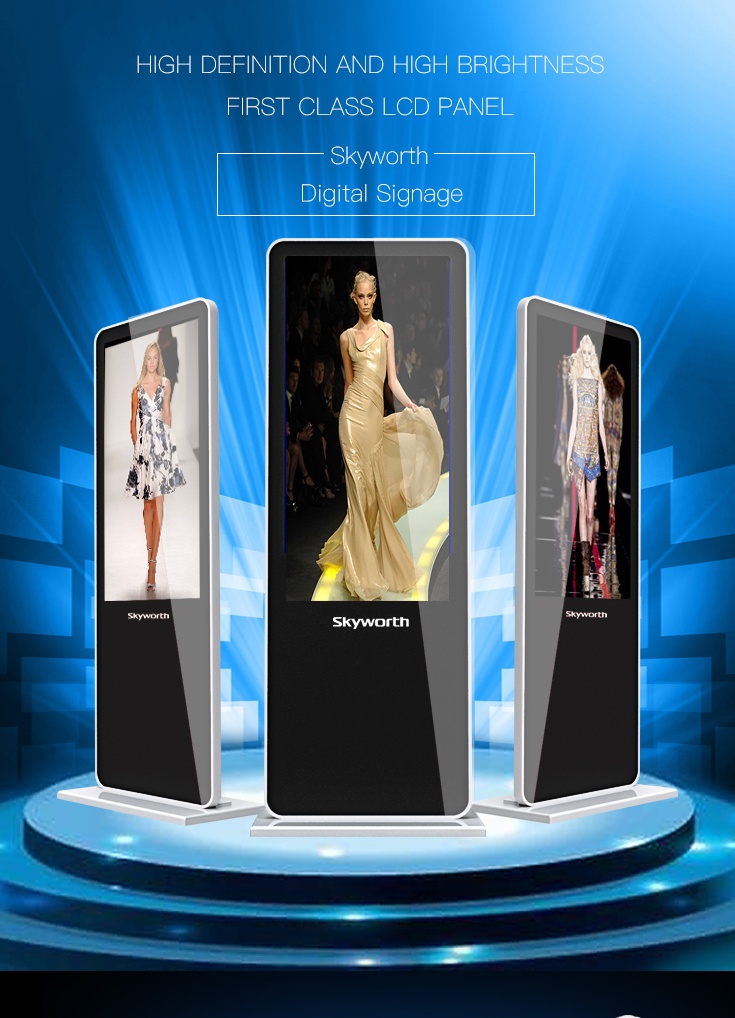 55 inch floor standalone digital signage
Trading Company,Manufacturer,Scientific Researcher

CCCME Member

Recommended by CCCME
Product Details

Company Profile
55 inch floor standalone digital signage
This product is a multi-media information publishing machine based on Android sytem.
The overall design highlights a concise, atmospheric, stable business style;
Adapting Skyworth commercial panels and professional color adjustment technology, highlighting lifelike display effect with perfect commercial functions.
It is the first choice for commercial applications.
It can be widely used in Fast Food restaurants, Booking offices, Schools, Airports, Hotel lobbies, Exchanges, Cinemas, Enterprises, Exhibition halls, Shopping malls and other places.