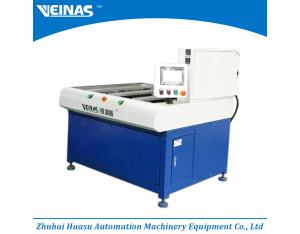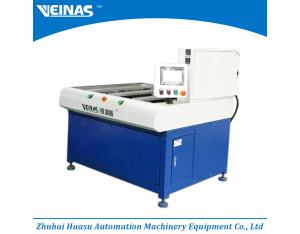 automatic epe foam frame forming laminating machinery/epe foam machinery
Product Details

Company Profile
1, each working station operated independently by one person, saving labor and production cost. 2,do not need hot melt glue, saving glue cost. 3,easy to operate, worker can learn qucikly. 4,different products only need to replace with different fixture, convenient operation, accurate location.
Product Application
It is mainly used in bonding EPE bracket or frame by ironing, without glue
Q: Bonding EPE without glue? Are you kidding me? That is impossible.
A: -No, that is possible, let me tell you how it works.
The working Principle is very easy, upper EPE will be iron by our high temperature heating plate, and 1~3 mm EPE foam will be removed by ironing, then laminated together with the lower EPE quickly.
STILL CONFUSED ABOUT IT? LET'S CONTECT ME FOR VIDEO.
We are now looking for final user as well as global agent, looking forwarder to you joining
email:sales1@zhhuasu.com mobile/whatsapp:+86 15217157519
Twitter: (you can see the viode in my Twitter or contact me for the link)