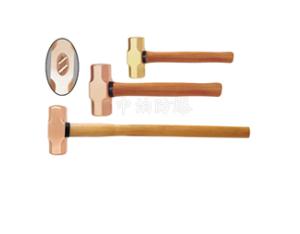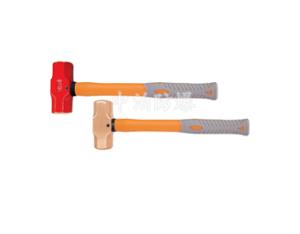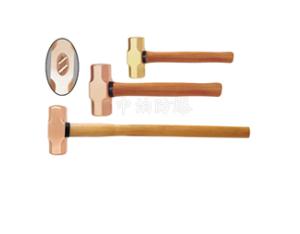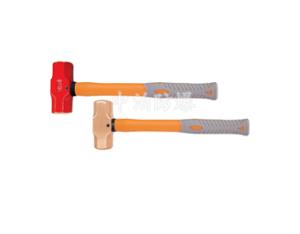 made in china non sparking safety tools big hammer Forging beryllium bronze
Product Details

Company Profile
The head and handle get connection strong.Hammer head with the handle in mounting holes and wedge,metal wedge as well,the length of a wedge do not install more than two-thirds of deep hole. The sledge hammer can apply more force than other hammer,due to its large size. weight:450-9900g L:310-900mm
Our safety tools are forged rather than cast, guaranteeing maximum tensile-strength. Our non-sparking tools are ideal for maintenance work in hazardous (Ex ATEX zones) industrial environments. These tools can avoid to rise sparking when tools strike, rub or collide with target in explosive or inflammable vapours and widely used in oil and gas production, petro-chemical plants,explosive manufactories,generate electricity,etc.Our high-quality non-sparking safety tools manufactured in copper-beryllium alloy can reach hardness at 42HRC and tensile strength-break at 1,300N/mm². Our aluminum-bronze alloy can reach hardness at 35HRC and tensile strength-break at 800N/mm².
Feature:
1 Material :Copper-Beryllium or Aluminum-Bronze Alloy
2 Process: Die Forged
3.non-magnetic
4.Non-sparking
5.Corrosion resistant
6.Certification:ISO9001:2000/FM[USA]/TUV[Germany]/UKAS[UK] Approved;
7.Competitive price,short delivery time,well-developed after sale service.
8.packaging:export strong carton.
Beryllium copper: GBEx ⅡC
Be: 1.8% - 2.3%
Ni: 0.2% - 0.5%
Others: < 0.5%
Cu: Rest
Hardness: 35-40 HRC (HB283-365)
Tensile Strength: 1117 N/mm2 ~ 1326 N/mm2
Aluminum bronze: GBEx ⅡB
Al: 10% - 12%
Ni: 4% - 6%
Fe+Mn: < 5.8%
Cu: Rest
Hardness: 20-30 HRC (HB229-291)
Tensile Strength: 782 N/mm2 ~ 989 N/mm2