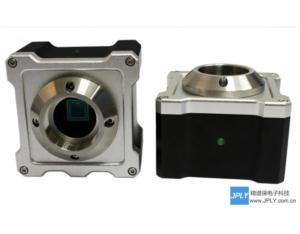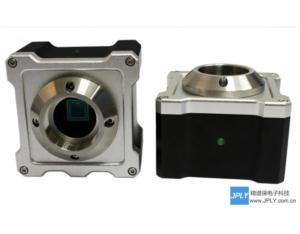 Microscope Cameras 8.0 MP CCD camera
Product Details

Company Profile
JPLY GigE CMOS cameras G1GD series is a newly developed product, with Gigabit Ethernet interface (high resolution, high speed, long distance transmission). Compared with G1UD series, G1GD series offers higher speed of the preview (up to 130fps@640x480). It is ideal for various applications in industry, especially in complex electromagnetic environment. The G1GD series support multi-camera synchronization, as well as online work without PC connection. It can be used in image processing and analysis by collaborating with the PLC (Programmable Logic Controller). SDK and source code of the Demo are available for secondary development
G1UC08C
Microscope Cameras 8.0 MP CCD camera
JPLY USB2.0 CCD cameras include general grade and scientific grade. The CCD camera are all based on high performance SONY or KODAK CCD sensors. Thanks to less noise, wide dynamic range, high-definition, and excellent color production, JPLY CCD camera can help the users get high quality images.
specifications :
Model G1UC08C
Digital interface USB2.0
Sensor type Progressive scan CCD
Resolution 3264x2488
Sensor model Sony ICX476
Sensor size 1/1.8"
Pixel size 2.2μmx2.2μm
Max. frame rate 3fps@3264x2488
ADC 12 bit
Dynamic range 50 dB
Exposure time 184us~435ms
Read-out noise 7e-
Lens Mount C/CS mount
Color/Mono Color
IR cut filter integrated in C-mount 18mm x 18mm
Voltage supply USB 2.0 powered
Power consumption approx. 2W
Ambient condition 0°C~60°C
Storage condition 45~85%
Software SpectrumSe image analysis software
SDK available
Operation System Windows 2000/XP/Vista/wind 8 (32&64 bit)
Weight approx. 240g
Features :
Smart dustproof technology
High performance CCD sensor
Output without interpolation
30℃ cooling function options
SDK available
Most cost-effective
Customizable
application:
JPLY USB2.0 CCD Camera G1UC series and S1UC series are developed for the mass market which requires cost-effective value. G1UC series cameras suit for a large variety of industrial and scientifc applications, and S1UC series cameras are ideal for higher-end research application:
Machine vision and inspection
Microscopic Fluorescence Imaging
Gel Imaging
Chemiluminescence
Medical Testing (FISH)
Astronomy
Education
sample is available if customer pay sample cost and freight ,will pay back one-way shipping fee if customer agrees to buy.