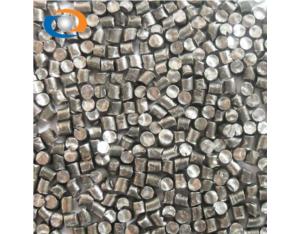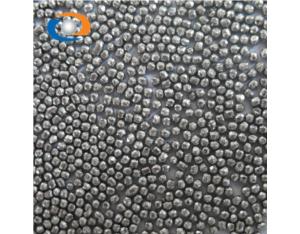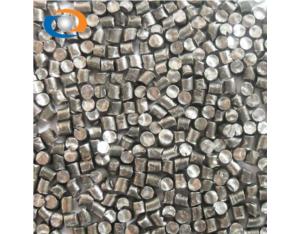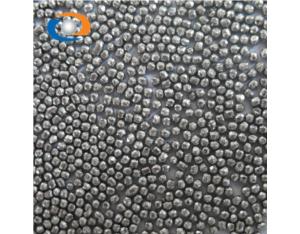 Stainless steel wire cut shot
Product Details

Company Profile
1.Made of high quality alloy steel wire 2.High wear resistance 3.Better mechanical property 4.Longer fatigue life
Main chemistry

SUS304 C:0.08% Mn:0.9% Cr:18% Ni:9% Si :1%

SUS302 C:0.08% Mn:0.9% Cr:17% Ni:4-6%

SUS430 C:0.10% Mn:1.2% Cr:15-16%

SUS410 C:0.1% Mn:1.2% Cr:13%

HRC32-42

>=7.2g/cm3

Metallographic Structure
Advantage:
Dust free
Maintains its shape and size longer than cast abrasives
No cast defects
Applications:
Deflashing, deburring and surface finishing of aluminium castings and die castings without imparting ferrous particles and dust onto the surface that can discolour.
Shot peening of non ferrous components that cannot tolerate any ferrous contamination. Shot peening repeatability is improved due to durability of the particles.