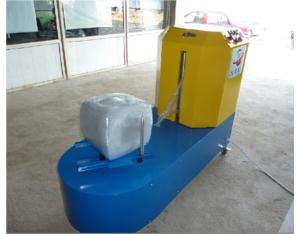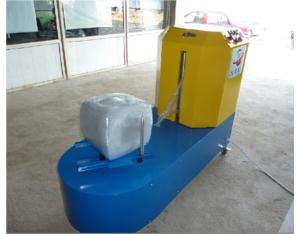 Automatic baggage wrapping machine
Product Details

Company Profile
Automatic baggage wrapping machine PLC control Powered pre-stretch system up tp 250% to min film cpnsumption Packing efficency:20-4-loads/hour
Automatic baggage wrapping machine
Luggage packing machine LP600
Luggage wrapping machine is designed to stretch wrap luggage and related items for secutity purposes in an airport setting. Film provides extra support while the luggage is being transport to protect them become damaged. And the plastic and closing label cannot be removed and replaced by a thief . Additionally , wrapped luggage can easily be separated and identified.
The machine is a movable and manually operated rotary turntable device use stretch film to wrap the luggage .The operator placed the luggage on the platform and adjusts vertical rods to secure bag according the luggage's size .Then begin the wrap process, the operator press start button on control panel pack the luggage by a 3 to 5 layers of stretch film. The operator cuts film tail and removed from the turntable. The machine is ready to accommodate the next piece of luggage.
Turntable sppeed:20RPM
Power/voltage:AC 220v
Turntable weight capacity:100kg
Packing efficency:20-4-loads/hour
Powered pre-stretch system up tp 250% to min film cpnsumption
This one is fexible,strong and durable.